What Matters to Children and Young People
The interventions described in the EI Framework exist within a context of wider support for children, young people and families. Support can come in many differ forms and delivered by a wider range of community, third sector, health, education and social care organisations and services. The relationships between children, young people and families and the organisations that are supporting them can provide a firm foundation on which intervention programmes can thrive.   
Children, young people and their families consistently report that what matters to them is: 
Being at the centre of their care

,

 where

 

pr

actitioners respec

t

 and understand

 the 

particular

 circumstances and preferences of 

individual

s

 and

 

their 

family and

 provid

ing

 tailored 

support

.

 

 

A holistic approach

,

 t

hat 

considers the 

emotional 

wellbeing as part of a wider picture of

 emotional

, physical,

 and social wellbeing, and promotes 

services working together to support families. 

 

A 

strengths-based

 

approach

, 

that

 

r

ecognis

es

 and build

s upon a

 

person's own abilities, knowledge skills and potential. 

 

Quality relationships

 with practitioners

,

 that

 are characterised by a non-judgemental

, respectful

 and 

collaborative

 attitude

. 

They 

have continuity and 

consistency and

 allow trust to build.

 

 
Forming quality relationships 
When thinking about interactions and relationships, two helpful concepts to consider are containment and reciprocity. Containment involves supporting someone to process their emotions, including anxiety and distress, to help restore that person's capacity to think clearly.  
It is about helping someone to step back, make sense of how they are feeling and become more able to manage those feelings. When an individual feels less overwhelmed, they are able to draw on their own inherent strengths, knowledge and skills, and are empowered and supported. This is key to a collaborative strengths-based approach.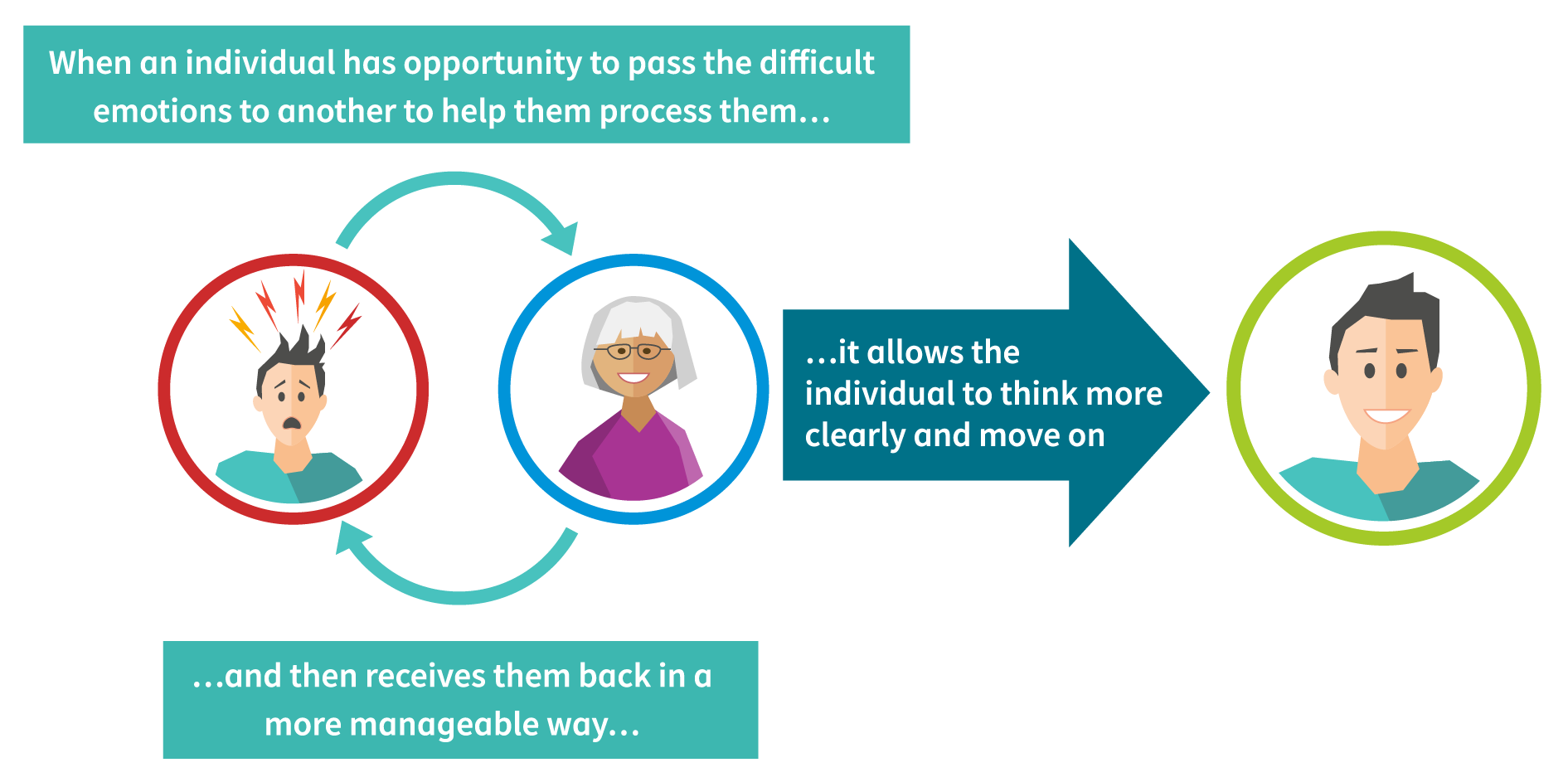 Reciprocity refers to the to and fro interaction between two individuals; when they are tuned in to each other's emotions and needs and respond to these in a sensitive way. When children, young people and families experience a reciprocal relationship with a practitioner, they experience someone who is noticing and responding to them as an individual, with an awareness that their experience is unique and without making assumptions.  
Practitioners can develop their communication and relationship skills in order to provide the best work alongside families. The concepts of containment and reciprocity are the focus of the Solihull Approach Foundation Training. 
Providing practical support 
As part of providing holistic support to families, families often value practical support. Many of the programmes included in the EI framework prompt practitioners to consider potential barriers to taking part, such may be transport, childcare and timing of a programme, and consider how these can be overcome. Similarly, a holistic approach to working with children, young people and their families, considers that impact of other factors, such as housing, parental mental health, poverty, social exclusion and other health inequities. Addressing these factors, can clearly positively impact mental health and wellbeing.