The PATHS® Programme for Schools (UK Version)
The Intervention – PATHS®
The PATHS® Programme for Schools (UK Version) is a universal, preventive, school-based curriculum used by teachers of children in nursery classes and primary schools.
The programme is grounded in social and emotional learning. It therefore equips teachers and Early Years Practitioners with a systematic developmental methodology to strengthen children's emotional understanding, self-control, problem solving skills, and peer relations. Those delivering the programme receive a curriculum manual that is split into 9 distinct units and contains 44 lessons. The curriculum is integrated into the academic curriculum, and is delivered at least once or twice weekly, over the school year.
The development of The PATHS® Programme is centred on the affective-behavioural-cognitive-dynamic (ABCD) model of development. This is reflected in the programme curriculum which contains themed units that address feelings, self-control, sharing, caring and friendship. Programme delivery is associated with enhanced emotional knowledge and regulation; improved pro-social behaviour; reduced problem behaviour; and strengthened problem solving skills. To access further information about The PATHS® Programme for Schools (UK Version) click here.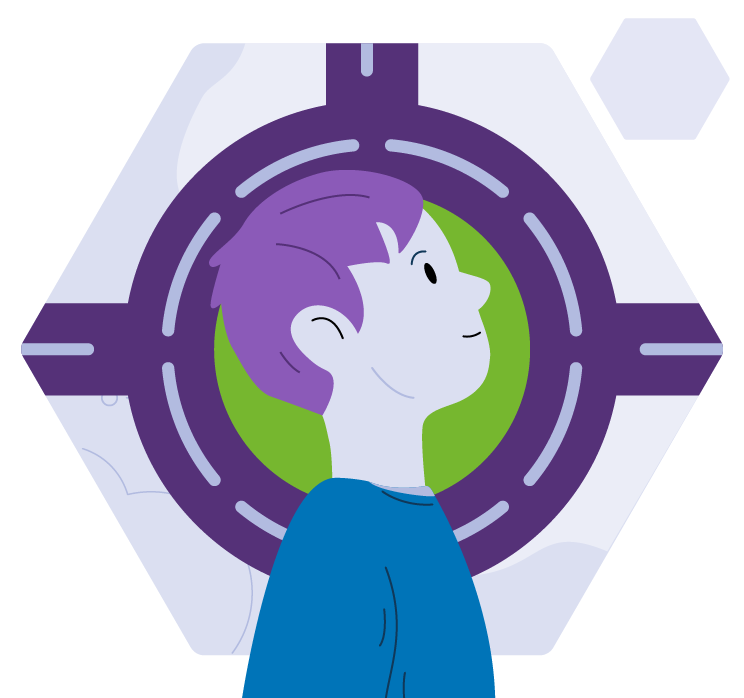 Ferguslie Early Learning Childcare Centre, Renfrewshire Council
Ferguslie Early Learning Childcare Centre, Renfrewshire Council, offers childcare to nursery aged children aged 3-5 years. The preschool implementation of the PATHS® Programme for Schools (UK Version) is delivered to groups of children in the childcare centre during term-time. Clare Booth a Senior Early Learning Childcare officer with over 30 years childcare experience, shared her experiences of their service implementing and delivering PATHS® over the past 6 years.
Bishopton Primary School – Renfrewshire Council
Bishopton Primary School has been delivering The PATHS® Programme for Schools (UK Version) since 2016. The primary school is in the village of Bishopton, Renfrewshire, which in recent years has expanded in size with the development of housing in Dargavel Village. This has resulted in the population of the school going from 322 pupils in 2015 to nearly 650 pupils by 2021. A new primary school will be opening next year which will result in a significant reduction in the number of children attending the school. The children in the area have experienced many changes and transitions. Deputy Head Teacher at Bishopton Primary School is Stephen Collins. Stephen took the lead in the implementation of PATHS® within the school and described his experience with the programme.
---
NEED – Making the Decision about PATHS®
Local need: Renfrewshire Council commissioned PATHS® for schools and childcare centres as they recognised the need to support young children with their social and emotional skills.
Many children who attend Ferguslie Childcare Centre come from families experiencing high levels of deprivation, and other challenges such as parental substance misuse and/or parents who have mental health problems, it was thought that PATHS® would be a helpful way for children to learn to express themselves emotionally.
Although Bishopton is thought of as an affluent area of Renfrewshire, Stephen explained that with the expansion of the town there has been lots of recent change, loss and challenges for many families. He acknowledged that there are lots of children who have been struggling emotionally, with some children displaying challenging behaviours. Bishopton Primary School is a Nurturing School, with a Nurture class for those children identified as in need of this support. In the rapidly growing school, it was identified that there was additional need for a whole school approach to nurture. They wanted an approach that supported all children to develop skills socially and emotionally.
Programme Selection: Given the population that Ferguslie Childcare Centre serves, it was felt PATHS® could be targeted to help improve the health and wellbeing of children at a young age.  The PATHS® approach places a strong emphasis on emotional competence, including the ability to recognise, understand and express different emotions, as well as social competence such as social problem solving. In 2013, Renfrewshire Council commissioned PATHS® training for some childcare centre managers (including the then manager at Ferguslie) and schools in Renfrewshire.
For Bishopton Primary School it was thought that PATHS® would fit well with the schools existing nurture approach and their plans to become a Renfrewshire Nurturing Relationships Approach (RNRA) school. Stephen had been involved with implementing PATHS® at a previous school he worked in and knew that it would likely meet the needs of the children and the school. At the end of the 2016 Bishopton Primary School submitted a bid to become a PATHS® school. Following their bid, the Educational Psychology Department in Renfrewshire worked with the school to assess their readiness for implementation; they wanted to ascertain whether Bishopton could become a beacon of good practise. Criteria had to be met which included an assessment of the school and staff's readiness to implement and embrace the programme. The school was also required to identify someone from the senior leadership team to take on the responsibility of implementation within the school, who would work closely with their partners in Barnardo's, who delivered the training and implementation support. Stephen was identified to lead the implementation due to his success at implementing PATHS® in his previous school.  Once the school was accepted as a PATHS ®school Stephen started to work closely with Kristy Fotheringham, who is the local PATHS® Coordinator from Barnardo's, and they put plans for implementation in place.
Intended outcome: Clare said, that at Ferguslie Childcare Centre, the intended outcome of implementing PATHS® was to improve the social and emotional wellbeing of children by improving children's self-regulation and reducing behavioural problems. Clare believes it also allows the children opportunities to discuss their feelings in a safe space that they may not usually have.
Clare explained "The children can share their feelings; their behaviour has improved. They can learn how to manage their behaviour and emotions such as 'kind hands', learn how to deal with conflict, expand their emotional vocabulary. It is somewhere to talk and express themselves."
Stephen at Bishopton Primary School said they hoped that PATHS® would help give children the emotional vocabulary to express themselves effectively. Stephen said that he has noticed a real expansion in many children's emotional vocabulary and thinks those going up to high school will be more emotionally literate because of PATHS®.  Stephen noted that "Our children are now very skilled in talking about how they're feeling."
Local Reach: PATHS® was implemented at Ferguslie Childcare Centre as a targeted approach with one group running with selected children attending. Clare estimates that since 2013, she and her colleagues in their childcare centre have delivered the curriculum on a rolling basis to around 200 children (with up to 12 children in two groups per year). The groups are run over term-time, depending on capacity of staff to be released from their other duties.
PATHS® was implemented in Bishopton Primary School as a whole school approach with the intention of reaching every child in the school. Every staff member received training. Teachers in every class deliver the PATHS® programme and non-teaching staff also received some training so that everyone in the school knew about the approach and were using the same language. As the school grew the staff group expanded, every new staff member would receive PATHS® training. When it was needed the PATHS® classes were moved online and were delivered remotely.
---
FIT – How Does PATHS® fit with the Childcare Centre or school and community?
Clare reported that PATHS® fits well into the Early Learning Childcare Centre's remit and ethos to help promote children's health and wellbeing throughout their nursery journey. The intervention is a curriculum focusing on the direct teaching and practising of social and emotional skills. This approach places a strong emphasis on emotional competence, including the ability to recognise, understand and express different emotions, as well as social competence such as social problem solving. This is a perfect fit developmentally for children aged 3-5 years old to prepare them to get along with others, share their feelings and help regulate their emotions and behaviour.
Stephen explained that with the increase in the local population in Bishopton, the resulting increase in the school roll, and soon to be opened new school, there have been many changes, challenges and transitions for families and children to manage as well as fear and worry about the unknown. Stephen thought that the focus of PATHS® on facilitating emotional vocabulary fit very well for the community and for the nurture approach the school takes. Stephen noted that the underlying message of PATHS® is to treat others as you would like to be treated which aligns with the values of the school.
---
SUPPORTS – What Supports did PATHS® Provide?
At the initial implementation Ferguslie Early Learning Childcare Centre received a comprehensive manual and senior staff were trained.  The curriculum consists of 6 volumes of lesson plans that cover a range of topics. The topics are organised into five themes, namely self-control, emotion recognition and understanding, friendship skills and social problem solving. Due to the processes and systems already in place within the childcare centre they did not require supports with staff selection, administration, recruitment, or promotion of PATHS®.
Internally the staff at Ferguslie Early Learning Childcare Centre are asked to volunteer if they are interested in delivering the programme; two practitioners are identified each year to ensure the groups can run on a rolling basis. Six years on, Clare feels the staff could now benefit from a refresher training to ensure they are still delivering the programme with fidelity.  Clare was unaware which other local nurseries delivered the programme but thought it could be beneficial to link in with others to ensure good practice.
The implementation of PATHS® at Bishopton Primary School was supported by Renfrewshire Council and Barnardo's. Barnardo's have a PATHS® Coordinator, Kristy Fotheringham, who offered regular implementation support to Stephen, they formed a good working relationship. Kristy provided the training for all staff as well as supports prior to training to familiarise themselves with the resources and answer any questions the school may have had. She is available to support staff with modification to the programme if required and appropriate.
Kristy delivered the training and then supported staff through timetabled visits, during these visits she deliver classes while teachers observed, and on a separate occasion she would observe teachers delivering lessons. Kristy would then offer feedback and support to teachers. She also attended the preschool induction and explained to the parents what being a PATHS® school means and what is involved in the approach. Stephen thought that the approach was well received by parents and by the school as a whole. 
Following the first 3 years of embedding PATHS® into the school, the support from Kristy reduced, although she is available when required.
Training: Clare advised there were no specific prerequisites for participating in the training other than an interest in supporting the wellbeing of children and support from their manager, with an expectation that staff would go on to deliver groups as part of their role. She reported that she thought the PATHS® manual was comprehensive, and easy to follow.
All training for Bishopton Primary School was delivered by Kristy Fotheringham from Barnardo's, with all staff in the school received training. In the first year of implementation Kristy visited twice a term, one of these visits would involve observing teachers delivering PATHS® lessons and offering feedback and support. For the following 2 years, observations continue but the frequency reduced each year. Kristy's observations would involve monitoring the fidelity of the programme delivery.
Data collection: At Ferguslie Childcare Centre they use the paperwork developed by PATHS® to gather observations about the individual children for their learning journals which are shared with parents and children's key workers. No formal feedback is requested from staff, children or their families.
Stephen explained that PATHS® is on their school's 3-year improvement plan and so they have been monitoring its delivery and outcome. They use the PATHS® evaluation which is completed by a randomly selected, small number of pupils at the beginning and end of the school year. This is done every year and the data is returned to the PATHS® coordinator at Barnardo's who produces a report of the outcomes for the school.
Financing: Renfrewshire Council funded the original training. PATHS® is now core business for Ferguslie Early Learning Childcare Centre and is part of the designated staff's job roles. At Bishopton Primary School the cost of training and resources is also funded through Renfrewshire Council. No additional funding is provided to the school. Any extra trainings or resources that are required need to be requested through Renfrewshire council.
---
USABILITY - What was the Childcare Centre's and School's experience of implementing PATHS®?
Clare stated that she thought the programme provided understandable and useable resources (the manual and materials). Clare reported that through the training and delivery of groups, she and her colleagues have developed a good understanding of the programme content, resources, tasks, and activities required for each session.
Stephen explained that when first implementing the programme lots of resources are provided, you receive manuals, puppets, posters, termly planners with topics and stories to use during lesson. Initially the lessons are scripted, and teachers should follow the lessons exactly. In the second and third years of implementation teachers are able to deviate slightly from the scrips as long as the same messages and morals for each lesson are communicated. Teachers are supported by the PATHS® coordinator to make any modifications thought necessary and or any changes to the order in which topics are presented. Stephen observed that the children seem to enjoy the lessons particularly enjoying the stories and puppets. When the lessons were delivered online the children seemed to find it a good constant in a time of uncertainty.  
Parents are provided with booklets of terminology and scenarios so that they are aware of the topics and skills their children are learning about and can reinforce them in the home environment.
Modifiable components: Clare reported that although there is a specific structure and focus to the programme, the group offers flexibility. There are agendas and activities for the group sessions but that there are also opportunities to make it personalised and tailored to individual groups' needs, to follow the children's lead in what they bring up to discuss. This allows the exploration of topics or discussions as they arise and flexibility around the activities they use in the groups.
After the first year of implementation, teachers at Bishopton Primary School were able to start to make small modifications to the lessons. Kristy supports Stephen and teachers to think about how the lessons might be modified to meet the needs of the class or to make them engaging, adapting tasks to make them relevant to the pupils. It is, however, important the key messages and morals of the lessons are communicated.
---
CAPACITY – What is the School and Childcare Centre's capacity to deliver PATHS®?
Ferguslie Early Learning Childcare Centre aims to deliver approximately two parallel groups (depending on the days the children attend the childcare centre) per year, over term-time only. At any one time they have 2-4 staff trained to deliver PATHS® within the centre, 2 of whom are actively delivering the programme. This is helpful as this means that more experienced staff can co-deliver with newly trained staff, provide support to one another or provide cover if staff are off on leave. Clare noted that if they delivered fewer groups there would be the potential for children to miss out on this opportunity to develop these vital skills in relation to their social and emotional wellbeing.
In Bishopton Primary School PATHS® is delivered in every year group, in every class. This requires all teaching staff to be trained in the approach. New staff or probation teachers access training through the PATHS® coordinator.
Time commitment: Clare reported that the time commitment for delivering the group varies but involves a couple of hours a week initially, until staff feel confident with the manual's content. The PATHS ®curriculum is designed to be delivered at least twice a week for 20 to 30 minutes each session throughout an academic year. Staff also require about 20-30 minutes before and after the groups to prepare/tidy up and record the observations of the children.
Stephen explained that because the lessons are manualised there is limited planning time required. Some planning is required if teachers are making adaptions to the lesson. In the lower school the lessons are delivered in class time in 15 – 20-minute lessons twice a week. From primary 4 upwards the lessons are delivered over one weekly half hour lesson. Stephen explained that in the upper school the lessons can go on longer and can often cover other parts of the curriculum, such as numeracy or literacy. These lessons may take longer and last for up to an hour. The PATHS® coordinator Kristy was able to link the PATHS® topics and lessons to the curriculum and so teachers are able to cover PATHS® topics as part of the curriculum.
---
Final Thoughts
Clare noted that endorsement from management of the approach is vital to ensure that individuals' job plans, and responsibilities are aligned with programme delivery.
Clare advised "Stick with it but don't take it on unless you are going to do it properly. Staff should be consistent as the programme is a journey from one end to the other, and children need a consistent, trusted adult they can open up to."
Clare recommended that new practitioners make time to familiarise themselves with the manual and do research into complimentary resources. Through her extensive experience of working with the children and from feedback from staff and families, Clare reported that she knows the programme works well to promote the children's social and emotional wellbeing and competence.
Stephen advised any school implementing PATHS® for the first time to "embrace it, go with it, take all the advice you can get and don't be afraid to ask questions.". He said as the lead in a school you have lots of people to support and they just need to keep going and stick to the script as it will pay off in the long run. He noted that at first all the resources can be overwhelming but the support from Barnardo's was invaluable, his coordinator was able to talk them through all the resources and support them to put them in place, he said "It is about having that human support, that honestly makes the biggest difference".